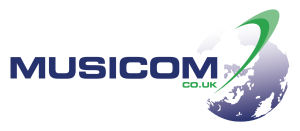 Collard & Collard (Upright Pianos)
Collard & Collard Pianos are manufactured by the World renowned piano builders Pearl River Piano Group who have historic manufacturing connections with the likes of Yamaha, Steinway, and have a co-ownership of Schimmel Pianos Germany. Collard & Collard benefit from world-class design, high-quality parts, and they celebrate that their pianos are 'not handmade', as they benefit from state-of-the-art manufacturing processes resulting in pianos that are consistent, precise and exactly how the designer wanted them to be. Buy Collard and Collard in the UK or visit collardandcollard.com
Mendieta (Classical & Flamenco Guitars)
Hand-crafted by luthiers, Mendieta offer a range of beautiful classical and flamenco guitars that have been made in a small studio workshop in Valencia, Spain. Their range consists of the Estudiante, Estudio, Conservatoire, Artizan and Professional models; and these different series all have different models providing players with fine craftsmanship and a range of guitars that have different woods, tonal characteristics and price points to satisfy all players desires. Buy Mendieta in the UK or visit mendietaguitars.com
Beverley (Drums, Percussion & Mallets)
Based in the UK, Beverley offer drum and percussion products that are made in both the UK and Taiwan.
Made in the North of England, Beverley Mallets offer percussionists a range of handmade professional quality mallets that are all made by our artisan mallet maker. Made in Taiwan, Beverley Drum kits, snare drums, hardware and percussion are designed to achieve great value for money using quality materials and precision manufacturing. Buy Beverley in the UK or visit beverleydrums.com
Levin (Guitars)
Levin offer a range of acoustic guitars, electric guitars, bass guitars and ukuleles. The range is anglo designed and built in Asia. They are currently in the process of redesigning their new range which will be launching in late 2021. Their now model lineup will feature a range of beautifully designed and built electro acoustic guitars at very competitive prices. Buy Levin in the UK or visit levinguitars.com
Charles Howes & Son (Upright Pianos)
Charles Howes & Son piano range offers two fabulous upright pianos (the Derwent and the Consiton) that are manufactured in one the largest piano factories in the world. The pianos offer customers an excellent piano in repect of design, specification, and build quality. With a beautiful sound (that has been voiced for a rich european tone) these pianos offer incredible value for money. Buy Charles Howes & Son in the UK
Arena (Amplification)
In the past, Arena Amplification has offered a range of PA products including powered mixers, mixer amps, power amps, ABS speaker cabs, monitors, and combos. Today, Arena offers an affordable range of microphones, cables, and accessories that are designed to meet the needs of the amateur and professional musician alike. Buy Arena in the UK or visit arenaamplification.co.uk
Paris (Woodwind)
Paris Woodwind make a range woodwind instuments including Saxophones, Clarinets and Flutes. The top of the range 'Artiste Pro' model is a high-end intermediate instrument that is the choice of many professional teachers and players. The 'Artiste' models are designed for the intermediate player. The 'Debut' is the entry level instrument and is specially designed to meet the challenges of a student player. All Paris instruments are subject to a rigorous 'set up' procedure by our professional woodwind specialist to ensure they are playing at their optimum. Buy Paris in the UK or visit pariswoodwind.com
ResoVille (Resonator Guitars)
ResoVille Resonator Guitars offer an extensive range of hand-crafted resophonic guitars that are hand-built by some of the World's finest specialist resophonic guitar luthiers. Bordering the Huangpu River, the workshop is in the North-Eastern part of downtown Shanghai (near 'The Bund' waterfront and the Shanghai Science and Technology University) and every ResoVille is expertly made by a small team who have many years of experience making metal and wooden body resonator instruments. Buy Resoville in the UK or visit resovilleguitars.com
Content (Digital Classical Organs)
In 1980, Bert Foppen established the award-winning Content Organ company in The Netherlands. It is now one of the World's leading manufacturers of digital classical organs and hauptwerk organs. Over the decades; research and development; design and innovation; fine Dutch craftsmanship with a respect to tradition; and the ability and commitment to build high-quality handmade digital organs have been the backbone of Content's trusted brand image. Holland Buy Content in the UK or visit contentorgans.com – Content are imported from Holland (EMEA).
RainSong (Carbon Fiber Graphite Acoustic Guitars)
RainSong Graphite Guitars were the World's first all-graphite acoustic guitar. RainSong are impervious to changes in heat and temperature that can cause traditional guitars to go out of tune, or even crack. As there is no need for traditonal bracing, the sound projects further and the materials and techniques used mean that the guitar is stronger and louder than wooden guitars. Buy a RainSong in the UK or visit rainsong.com – RainSong are imported from the US (AMER)
Marleaux (Bass Guitars)
Gerald Marleaux has built handcrafted electric basses of the finest quality in Germany since 1990.Years of experience and continued quest for perfection drive the development of their instruments. Gerald and his small team are constantly refining and tweaking their processes for building their various bass models. Whilst these basses are of boutique quality, they are surprisingly affordable. Buy a Marleaux in the UK or visit marleaux-bass.com – Marleaux are imported from the Germany (EMEA)
Northwood (Acoustic Guitars)
Northwood guitars are handmade in Canada by one man, John McQuarrie, who learnt his trade as the apprentice of Jean Larrivée. Each guitar has specially selected tone-woods and everyone has been amazed by the quality: expert craftsmanship, the absolute best choice of wood, perfect timbre, and the fact that they are just so playable. Buy a Northwood in the UK or visit northwoodguitars.com – Northwood are imported from Canada (AMER)
GFI (Pedal Steel Guitars)
Based in Marshfield, Missouri, USA, GFI was founded by Gene Fields in 1989 and is one of the finest and most respected manufactures of pedal steel guitars in the World. We import the full range of GFI models including the Student, Expo and Keyless. We can import both single or double neck models. Buy GFI in the UK or visit gfimusicalproducts.com – GFI are imported from the US (AMER)
Krivo (Pickups)
Krivo pickups are critically acclaimed boutique pickups that are personally handmade by Jason Krivo Flores in Portland, Oregon USA. Since 2005, Jason has become one of the World's most respected makers of artisan-quality pickups for acoustic instruments specialising in making the best-sounding acoustic magnetic pickups. Every Krivo Pickup is personally handmade and tested by Jason. Buy Krivo in the UK or visit krivopickups.com – Krivo are imported from the US (AMER)
Paoletti (Electric Guitars)
Fabrizio Paoletti founded Paoletti Guitars in 2005 and the company is based in the Tuscany region of Italy. His guitars are made from reclaimed 130 to 150 year old chestnut from the wine barrels and he transforms them in to beautifully handcrafted instruments. Buy Paoletti in the UK or visit paolettiguitars.com – Paoletti are imported from Italy (EMEA).
K. Yairi (Acoustic Guitars)
Born in 1932, Kazuo Yairi's workshop is based in the beautiful mountainside area of Kani, Japan and his handmade guitars have been owned by the likes of Sir Paul McCartney and Carlos Santana. Kazuo died in 2014, but his guitar building workshop continues under the team of master craftsmen luthiers he carefully chose and trained many years ago. Buy K. Yairi in the UK or visit yairi.com – Yairi are imported from Japan via Denmark (EMEA).
Klos (Carbon Fiber Graphite Guitars & Ukuleles)
KLOS are made in the Utah Rocky Mountains. Their instruments are strong, durable, lightweight, temperature resistant due to their carbon fiber one-piece bodies. The mahogany necks have the (optional extra) factory fitted carbon fiber stiffening rods and the guitars (not the ukuleles) have detachable necks which are easily disassembled via the KLOS proprietary neck block. Buy Klos in the UK or visit klosguitars.com – Klos are imported from the US (AMER)
Kandu (Cajons)
Kandu make high quality hand-crafted cajóns and are played by leading percussionists the world over from all genres from flamenco, ethnic, world, jazz and fusion through to mainstream rock and pop. The Kandu Cajon range all have their own distinctive musical voice. Buy Kandu in the UK or visit kanducajons.com – Kandu are imported from the Israel (EMEA)
ToneWoodAmp (Electro-acoustic Guitar Effects)
The ToneWoodAmp allows you to play your electro-acoustic guitar with effects, UNPLUGGED – with the effects emanating organically from the guitar's sound hole and the body itself. Using the pick-up in your guitar, the Tone Wood Amp excites the back of the guitar, producing sound waves of effects such as Reverb, Delay, Tremolo / Delay, Leslie style Tremolo, Auto-Wah etc, which interact with the natural sound of the guitar itself. Buy ToneWoodAmp in the UK or visit tonewoodamp.com – ToneWoodAmp are imported from the US (AMER)
Ohana (Ukuleles)
Ohana offer many hand-crafted ukulele models, from soprano to baritone, mahogany to selected koa from the islands of Hawaii, conventional to vintage models, plus unique ones for those who are looking for something different. Ohana's goal is to provide the highest quality product at a reasonable price. Every ukulele that leaves their factory is carefully inspected and set up for maximum playability regardless of model and price. Buy Ohana in the UK or visit ohana-music.com – Ohana are imported from China via the US (AMER).
Deering (Banjos)
Deering Banjos are based in Spring Valley, California and the founder Greg Deering is a legend in the Banjo World. They started out in 1975, with the aim of making a high quality but affordable banjo. Since then, they have perfected that goal, as well as dominating the high-end market. With their Goodtime, Deering and Vega ranges, they've pretty much covered all budgets and make 4, 5 and 6-string variations. Buy Deering in the UK or visit deeringbanjos.com – Deering are imported from the US (AMER).
Eich (Bass & Guitar Amps)
Thomas Eich built his first loudspeakers for customer orders at the age of 13. Thomas then set out to search for the perfect tone, and the constant search and implementation of new ideas, quickly earned him and his products due respect. Within a few years, his brand recognition grew to also include international fame. Buy Eich in the UK or visit eich-amps.com – Eich are imported from Germany (EMEA).
Mullen (Pedal Steel Guitars)
In 1983, Del Mullen (a fine professional pedal steel player) began manufacturing pedal steel guitars in Flagler, Colarado. Today, Mullen build three series of pedal steel guitars including the Discovery, Royal Precision and G2 Series. They offer 10 string single or double neck and 12 string single or double neck. Buy Mullen in the UK or visit mullenguitars.com – Mullen are imported from the US (AMER).
Maestro (Acoustic Guitars & Ukuleles)
Since 2004, Maestro's small team of experienced luthiers have been providing quality handcrafted instruments to discerning players that are very particular with tone, playability and craftsmanship. Using only the finest wood, components and age-proven techniques, each Maestro is delicately built to ensure it is responsive, rich in tonal colour, exceptionally playable and aesthetically outstanding. Buy Maestro in the UK or visit maestroguitars.com – Maestro are imported from China via Singapore (APAC).
Goodrich (Volume Pedals & Electronics)
Founded in 1965 (by Ollie and Curt) Goodrich Sound is a legendary American manufacturer of World-class handmade pedals and electronics for guitarists, pedal steelers and instrumentalists. Goodrich Volume Pedals have been the professional musician's choice for over 50 years, used by the best studio and touring players for their rugged durability, incredible control and classic style, and have become the industry standard volume pedal. Buy Goodrich in the UK or visit goodrichsoundcompany.com – Goodrich are imported from the US (AMER).
Chuka Chuks (Percussion Juggling Balls)
Chuka Chuks are the brilliant percussion juggling balls and shakers that are the life's work of juggler and comedian Joel Salom (who's their creator and the head honcho at Chuka Chuks HQ down in New South Wales, Australia). Chuka Chuks sound amazing, are super strong, and are great fun. Buy Chuka Chuks in the UK or visit chukachuks.com – Chuka Chuks are imported from Australia (APAC).
Pickaso (Acoustic Guitar Bows)
The Pickaso Guitar Bow combines a pick and bow in one. It gives the acoustic guitarist a completely different approach to playing, by letting them produce the sound of a bowed string instrument. With hair on both sides of the bow, you can play one or two strings at the same time. It will give you hours of fun by opening up new creative ideas for playing; and works with normal acoustic guitar strings (not coated strings). Buy Pickaso in the UK or visit pickasobow.com – Pickaso are imported from Isreal (EMEA).
DROP Strap (Guitar Strap Adjuster)
The DROP Strap adjuster gives you perfect control to change your guitars position while playing. It's simple to use, super durable, and uses an advanced SDM technology wire to give a slick and smooth feel. It handle up to 220lbs (100kgs) which is around the weight of 30 guitars! Buy DROP Strap in the UK or visit dropstrap.com – DROP Strap are imported from the US (AMER).
Musicom is a business cell of the diversified music business 'Promenade Music Limited' [Company number 09810805] owned by David Wood (the Founder, CEO and sole shareholder).
Go to home page or contact us page